6ft uromastyx paradise!
by Brian Hayden
(Cape Coral FL)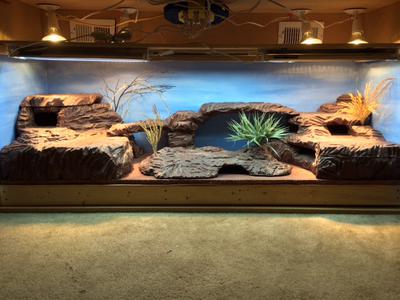 Thank you for all the inspiration! This setup is for 2 of my uromastyx, complete with four hides, two dig/lay boxes( top left(actually a styrofoam cooler) and a dig box under the center hide). Just follow all advice on this site and don't forget to highlight paint! Also all products from hotwirefoamfactory.com make everything better :) and most importantly have fun!!!
Join in and write your own page! It's easy to do. How? Simply click here to return to Fake rock complex page tips.